---
There's a lot going on in the Bitcoin world this week. The price is ripping, vibes are high, but we are here to get you the information that helps give context to what is going on beyond the price charts. If you've been paying attention to the pace of block production this week you may have noticed that they're coming in a bit slow. Since the last difficulty retarget blocks have been coming in every eleven minutes and sixteen seconds on average.

Why is this happening, you ask? The rainy season in China has come to an end and Chinese miners who were taking advantage of the cheap cost of electricity have unplugged their machines and are currently in the process of relocating them to where the cheap energy is now or selling them on secondary markets. This is evidenced by the steep decline in (self-reported) hashrate on Chinese mining pools.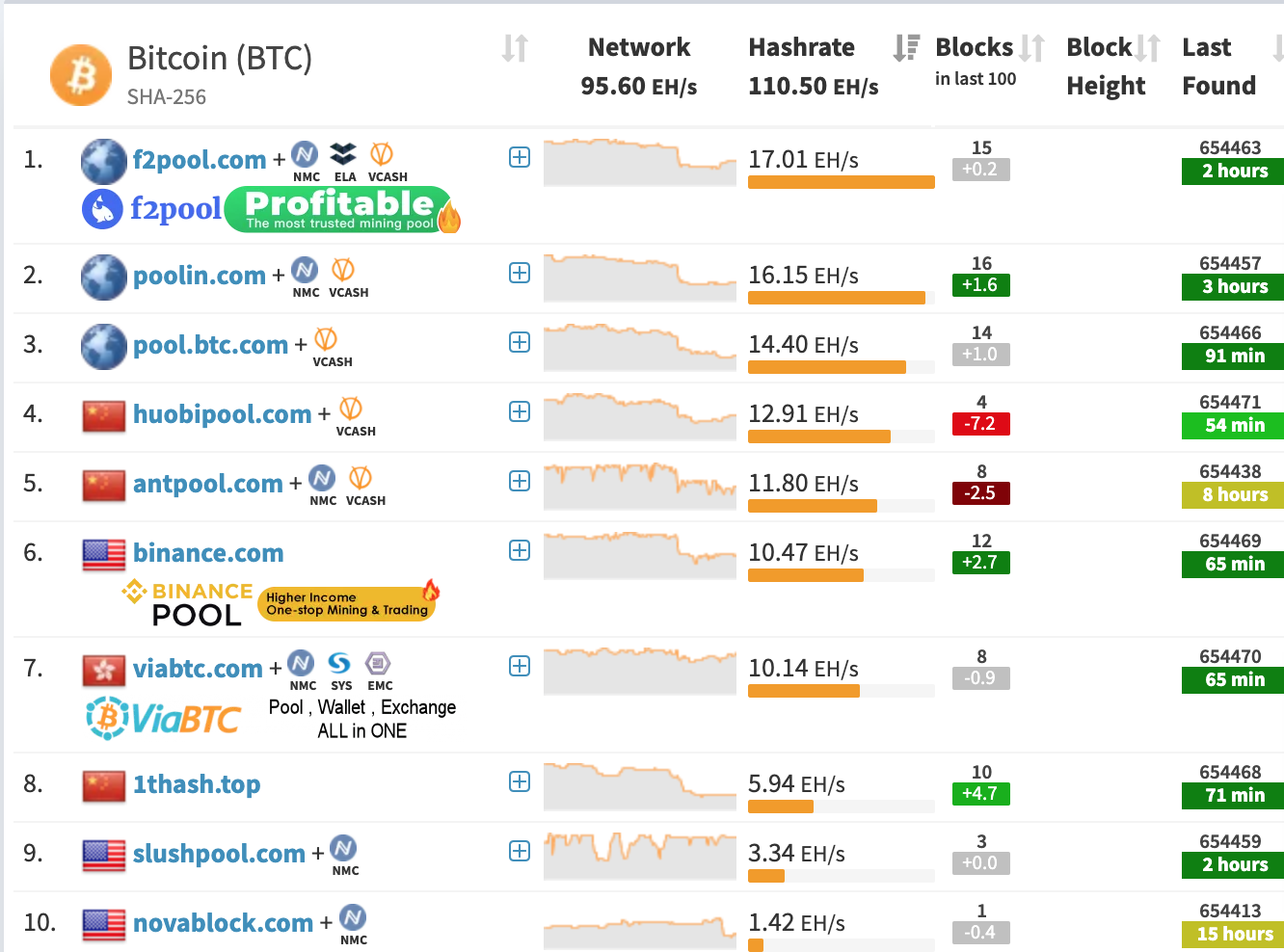 We should see that hashrate return to the network over the next couple of weeks. Depending on how quickly relocation efforts are executed, we may even see a material recovery in hash rate before the next difficulty retarget estimated for this Sunday. Pay attention to this as we head into the weekend.

As hashrate has fallen off the network, we've seen fees rise as well as the amount of transactions that are accruing in people's mempools.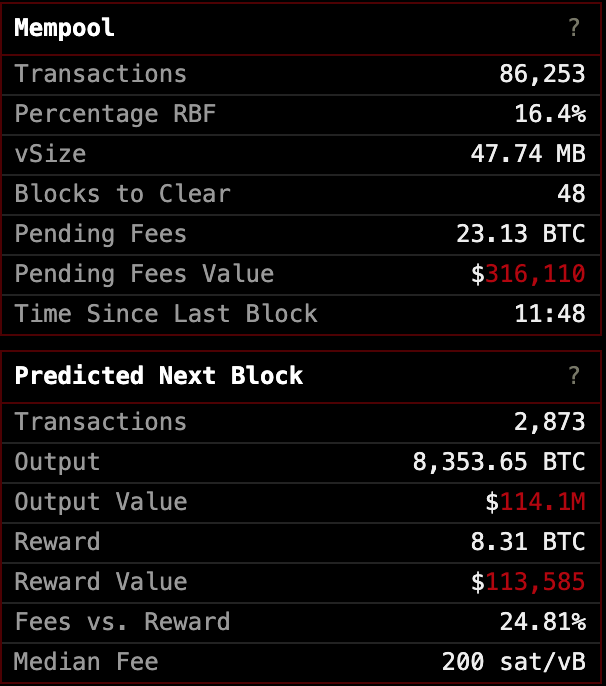 Over the last 24-hour period, fees as a percentage of the total block reward have been holding steady above 20%. It will be interesting to see if that trend continues once hashrate returns to the network and may be a good indication of what is driving fees higher; slower block production, increased transaction demand, or a combination of the two.

We should also take this opportunity to eat crow and admit that we may have been a bit alarmist with our coverage of the Three Gorges Dam. The dam seems to have held its own throughout the heavy rain season.

Moving along, news started spreading this morning that one of Singapore's largest commercial banks, DBS, has launched a digital asset exchange that will allow its customers to buy and sell bitcoin as well as some altcoins. This is yet another fundamental datapoint that points to the growing legitimization of bitcoin in the eyes of traditional financial institutions. Expect more of this type of news moving forward.
This story is tangential to bitcoin, but it highlights bitcoin's value proposition. Particularly, the assurance of absolute scarcity.
Gold, one of the assets that competes with bitcoin as a vehicle for individuals to store value is proving to be more abundant than previously thought. Luckily with bitcoin, we can be completely certain that there will be no surprises as it pertains to the total supply. The likelihood of new bitcoins being discovered by the market hovers at 0%. This is an extremely powerful assurance that cannot be overstated. Bitcoin is the scarcest asset with a material network effect that humans have ever come into contact with.

Finally, here's something to pay attention to this weekend as you celebrate the 12th anniversary of Satoshi Nakamoto gracing the world with the Bitcoin Whitepaper:
As I type, that dollar amount has fallen to ~$240 away from closing at a record monthly high. It would be a bit poetic if we completed an all time high monthly close on Bitcoin Whitepaper day. If enough miners plug their machines in between now and then, we may even get a difficulty adjustment on the 31st as well!

Keep your eyes peeled, freaks!
---
Final thought...

Supertramp is a great band.
---