Despite the fact that we had a "significant" dip in the price of bitcoin today, the last 36-hours have produced some pretty bullish fundamental news for Bitcoin. In an effort to make sure I get enough sleep tonight I'm going to quickly attempt to highlight this news.

First up, we have the formation of The Label from Bitcoin Core contributors and all around excellent adversarial thinkers Gleb Naumenko and Antoine Riard. These two fine gentlemen, along with other developers, will be focusing their efforts on researching ways in which Bitcoin can become more secure, private and scalable at every layer and attempt to follow up that research with solutions to the problems they discover. Very bullish to have these minds focused on these areas.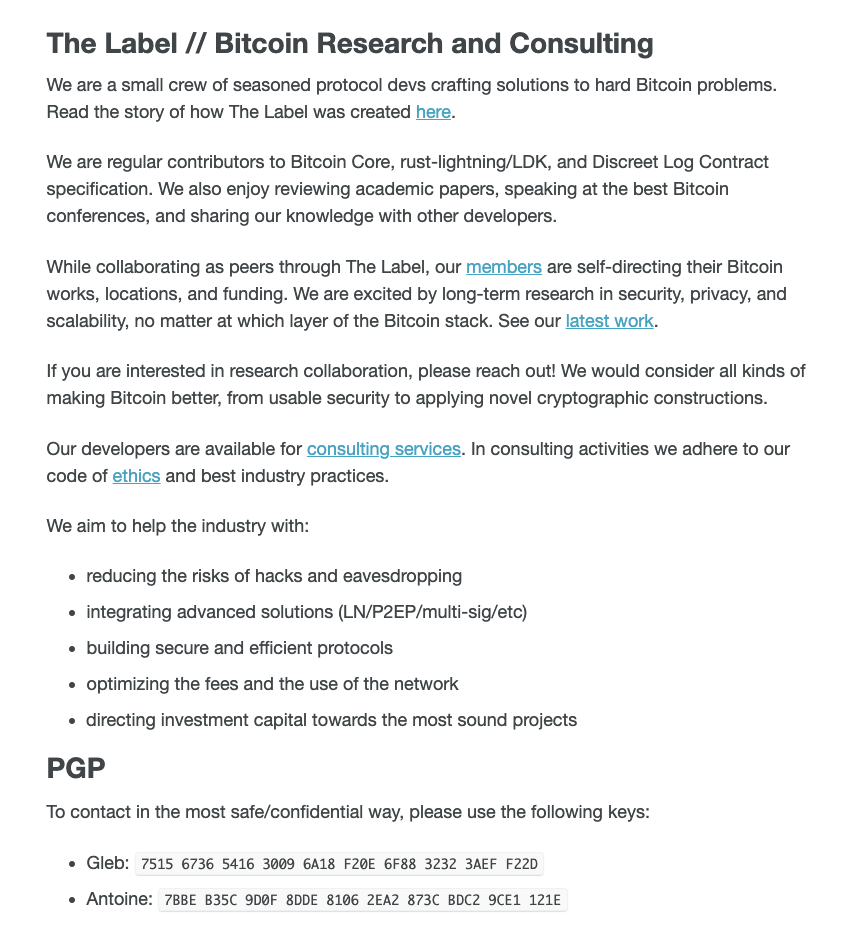 Next, Lucas Nuzzi from Coinmetrics highlighted a paper from a team of researchers that claims to have found a way to create Lightning Network payment channels that are private by design, fair, and give individual users to increase the capacity of the channels they open. Beautiful.
Moving along, the NYAG and Tether have agreed on a settlement that forces Tether to pay a fine for allowing New York residents to use the unregulated stablecoin, but also proved that Tether was telling the truth when they said their stablecoin was fully backed with one-to-one reserves. FUD debunked.
Last, but not least, Square announced that they added $170M worth of bitcoin to their balance sheet. Adding to the $50M allocation they made last year. Bringing their total holdings to 5% of their total cash and equivalents. On top of this, their bitcoin sales revenue continued its upward trajectory in Q4 2020 and totaled $1.76B in 2020 compared to $177.6M in 2019. Beautiful. (disclaimer: sponsor of the rag and the pod)
Hope you freaks stacked the "dip"!
---
Final thought...

Getting up in 5 hours. Not too happy about it but not too mad about it.
---