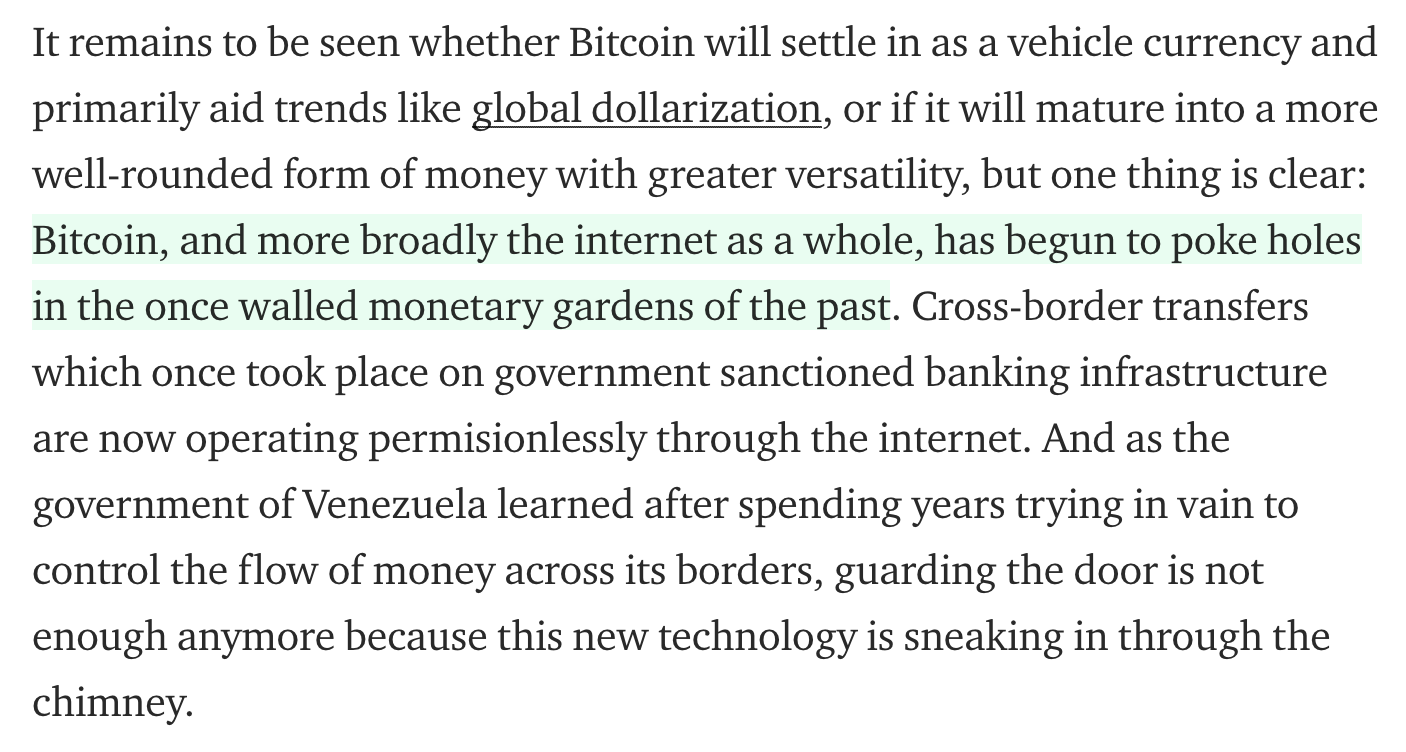 Our good friend Matt Ahlborg from the Open Money Initiative and UsefulTulips is back with some incredible content on bitcoin usage in Venezuela. Matt and his team take the time to dive into the data to help paint a picture of how bitcoin is being used in areas where bitcoiners love to proclaim that it should and is being used. Venezuela is always high on that list.

Well the data is in, and it seems that there is strong demand for bitcoin in Venezuela as a vehicle for remittances. This was made glaringly evident during the rolling blackouts the country experienced around this time last year, which led to a material decline in LocalBitcoins volumes in Venezuela and many other countries like Colombia, Peru, Argentina and even the US. This shows that Venezuelans are using bitcoin as an alternative rail as they have been shut off from the rest of the world.

It seems that Venezuelans are using bitcoin as many of us strong believers would imagine they are. Some are receiving it as payment for work, some are using it to send money home, others to convert bolivars into dollars for some stability, and some are even holding a bit as a long-term bet on Bitcoin's success because they believe in the technology. At this moment, an overwhelming majority are using it as an Internet money transfer rail that cannot be touched by governments. This is very bullish.

When you get a chance do yourselves a favor and go read through the whole article. The data included and the explanation of the mechanics of how people are moving money with bitcoin are truly fascinating. Shoutout to Matt and team for their hard work.
---
Final thought...

The country just got robbed blind again. More on this tomorrow. Fear wins again.
---