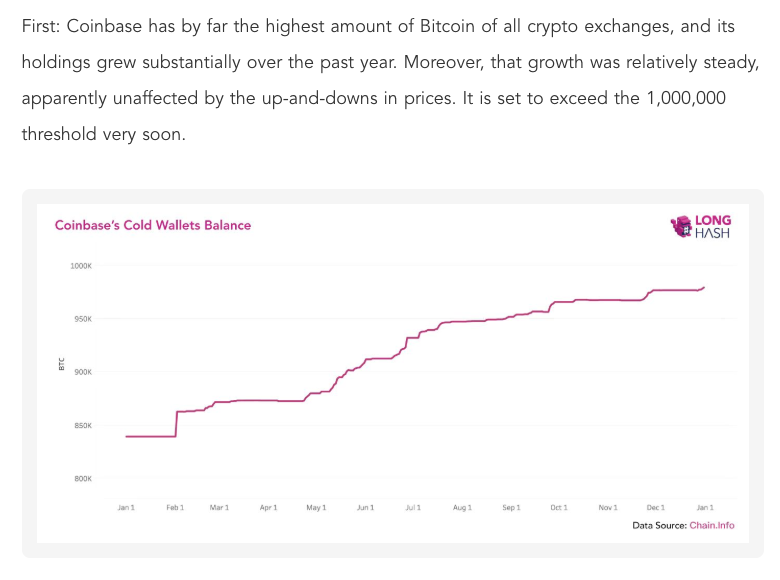 This morning, Justin Cai from Longhash dropped a very interesting piece that puts forward a better metric to attempt to measure exchange volume, looking at the cold storage wallets associated with exchanges. Definitely check out the piece when you get a chance.

Coinbase is about to hit 1,000,000 BTC in their cold storage wallets. More individuals and institutions need to learn how to self custody.
---
Final thought...

Short and late rip today. Have a lot going on.