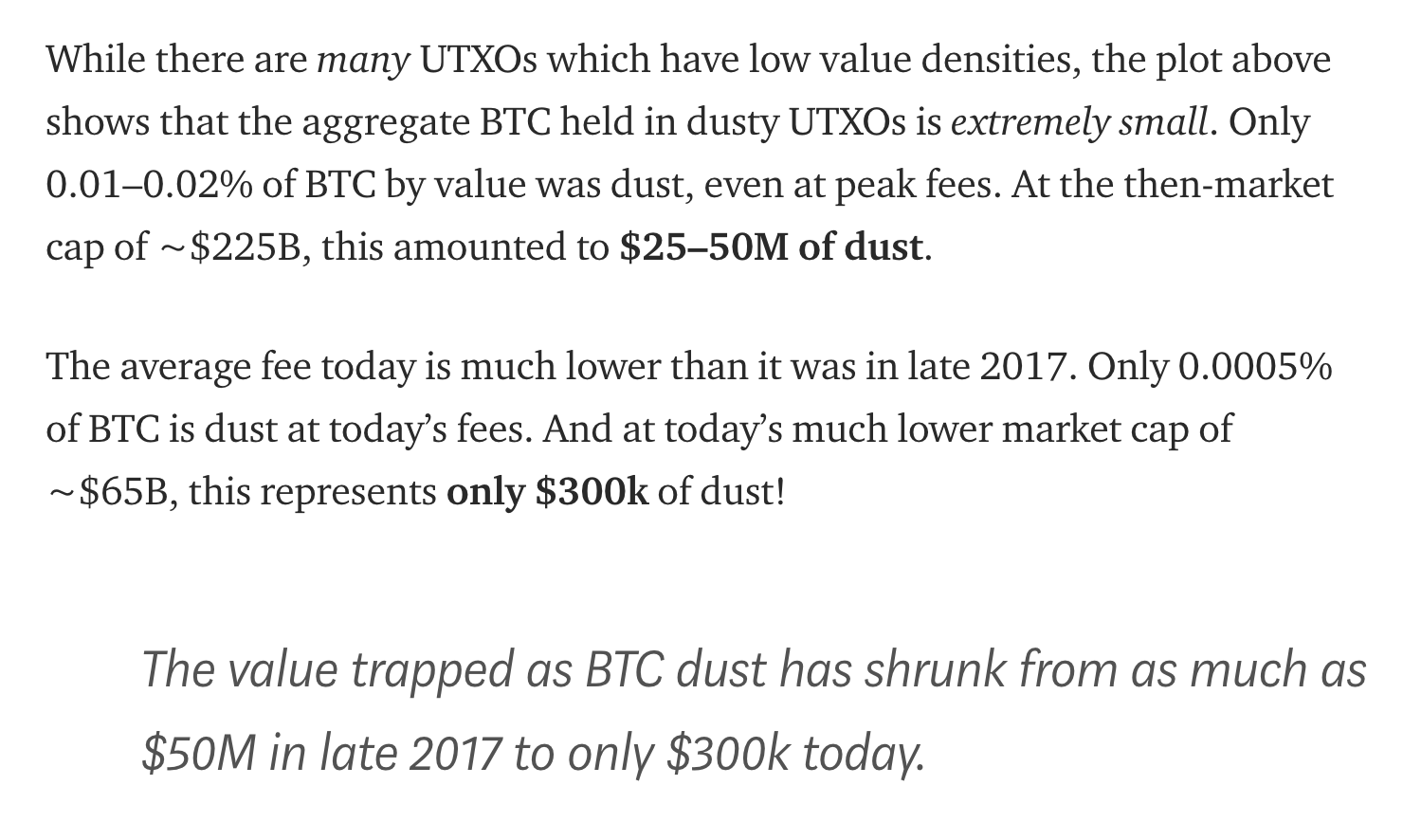 Whenever Dhruv Bansal from Unchained Capital publishes something, I immediately stop what I'm doing and read that shit. Yesterday afternoon was no different. Dhruv released the third part of an ongoing series diving into the Bitcoin blockchain in an attempt to map the system's digital geography. I highly suggest you freaks check this piece out when you get a chance today as Dhruv broaches some very important topics that should probably be discussed more vigorously during this bear market.
The topic de jour is dust, how much of it exists in the Bitcoin network, what that means for the network and things we can and may need to do in the future to make sure dust doesn't grow to a point where Bitcoin becomes inefficient. On top of this, Dhruv presents an extremely compelling case that we should be using thermodynamics to measure Bitcoin's overall efficiency. There are so many things to take into consideration when breaking Bitcoin down into its individual parts.
I'm happy that Dhruv has taken the initiative to research Bitcoin's UTXO set in such a thorough way and think about preemptive actions we can take as users and larger stakeholders in the system to ensure Bitcoin's usability long into the future. The idea of having an annual "Spring Cleaning" of UTXO dust is an awesome thing to strive for. Will we be able to coordinate to make this happen? Who knows, but let's start having the conversations. We need more Bitcoin OpTech-like groups doing some on the ground education and advocacy.
---
Final thought...
Sore throats are pretty unchill.